Dentist in Staten Island, NY
The brief descriptions below are designed to familiarize you with our staff's training, professional credentials and work experience.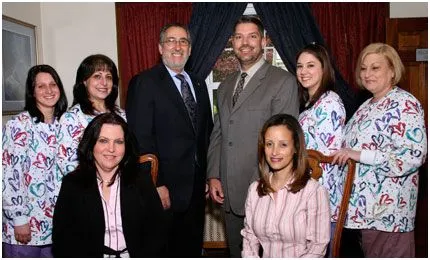 Bryan D. Pieroni, D.D.S.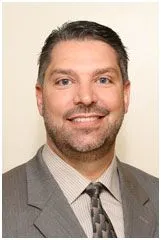 Dr. Bryan Pieroni is a native Staten Islander who received a BS degree from Creighton University in Omaha, Nebraska. Upon receiving his bachelor's degree in 1988, he continued at Creighton to receive his DDS degree in 1992. After his graduation, Dr. Pieroni returned to Staten Island for a one year general residency at Staten Island University Hospital. In 1993, he became the chief resident at the hospital and continued on the attending staff until 1996.
In 1993, Dr. Pieroni began working as an associate for Dr. Joshua Kanner and in
1996 they formed their partnership. Throughout the years, Dr. Pieroni has continued advancing with new dental technology and received specialized training in prosthetics,
Implantology, invisilign, and laser dentistry.
Dr. Pieroni is certified in CPR, Advanced Cardiac Life Support, and infection control.

Dr. Pieroni maintains memberships in professional organizations including the
American Dental Association, Academy of Osseointegration, 2nd District Dental Society, and New York Dental Forum. He is also the co-founder of the Greater Staten Island Study Club.

Away from the office, Dr Pieroni enjoys spending time with his wife, Joleen and their three children, Tyler, Matthew, and Kierstyn. In his free time, he has coached baseball and basketball for the Catholic Youth Organization. He is an officer for the Blessed Sacrament Titan League. He also enjoys golf, travel and spending time with family and friends.
Joshua H. Kanner, D.D.S.
Dr. Joshua Kanner is a graduate of Howard University in Washington, D.C., where he received DDS degree in 1971. Prior to that Dr. Kanner was a graduate of Brooklyn College School of Pharmacy in 1967. After his graduation from dental school, Dr Kanner stayed at Howard University as an instructor in oral pathology and diagnosis as well as pharmacology. He also worked in a local dental practice.
After moving back to New York, Dr. Kanner worked as an associate dentist on Long Island before settling on Staten Island in 1978 where he continues to serve his community. From 1982 thru 1986 Dr Kanner also taught temperal mandibular dysfunction at Interfaith Hospital to dental residents.
Dr. Kanner is certified in CPR, Advanced Cardiac Life Support, and infection control. He continues to advance his studies by receiving specialized training in prosthetics, implantology , temperal mandibular dysfunction, and laser dentistry.
Dr Kanner maintains memberships with many dental organizations. He is an active member of the Academy of General Dentist, American Academy of Cosmetic Dentist, American Dental Association, 2nd District Dental Society, and New York Forum.
On a community level, Dr Kanner has been involved with various Staten Island organizations. He has acted on the Board of the Staten Island University Hospital Hospice and the Staten Island Symphony. He also served as president of the Staten Island Symphony ,South Shore Rotary, Alpha Omega Study Club, and South Shore Study Club.
Away from the office, Dr Kanner enjoys spending time with his new wife, Beth and their five children, Seth, Tracey, Sabina, PJ, and Sarah. The utmost joy in his life are his two grandchildren Isabella and Jackson. When not trying to spoil his grandchildren, Dr Kanner is an avid tennis player and loves to travel.
Our Staff
Myra DiResta, Registered Dental Hygienist
My name is Myra DiResta RDH and I am a licensed and board certified hygienist. I have been a practicing hygienist for over 40 years. There have been many new and innovative technologies throughout the years and I pride myself on staying abreast of all these amazing advances. Helping patients to get healthy and stay healthy is very rewarding for me.
When not caring for patients, I spend my time with my husband John. I am the proud mother of 4 children and even prouder of my 6 grandchildren.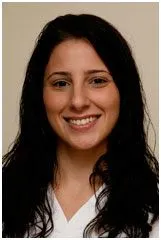 Carli Bruno, Registered Dental Hygienist
My name is Carli Bruno RDH. I am licensed and board certified. I attended New York City College of Technology and graduated with an associate degree in applied science in June 2005. I am very proud to practice as a dental health care professional. I treat patients with one philosophy in mind, "Treat others how you want to be treated."
I am compassionate and empathetic. I treat everyone to the best of my ability and only wish to learn and grow each day.
Maria Dimino, Registered Dental Hygienist
My name is Maria Dimino and I am a registered Dental Hygienist. Some people say, it's not the destination, but the journey that shapes who you are. My journey began in 1992 as a dental assistant with little experience. Two years later, an office manager position was offered to me. I accepted it with gratitude. Over time I felt I needed to further enrich my career, and dental hygiene was the path I would take.
I enrolled at New York City college of Technology in 1999. Upon acceptance, a partial academic scholarship was granted to me. On graduation day I received the Oral-B Dental Hygiene Clinical Award. In 2004, I expanded my credentials by obtaining licensure for nitrous oxide sedation and local anesthesia for pain management.
My goal is to provide our patients with quality and customized hygiene care. The knowledge I gain each day by working closely with Drs. Kanner and Pieroni will allow me to be a better oral healthcare professional in the future.